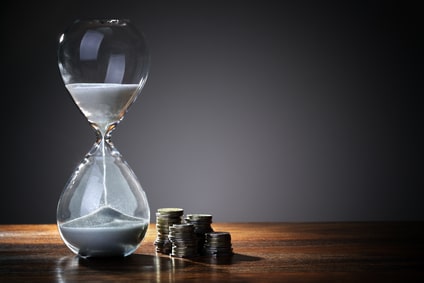 Not long ago, a curious soul asked why anyone would hire a financial planner when they could simply invest in the S&P 500. This fine fellow is not alone. These devotees might consider a few consequences of their enthusiasm. Let's explore…
1. Goal Timing
Stocks are volatile. The S&P 500 lost more than one third of its value in 2008 alone. It is true that stocks have consistently recovered, given a period of time. However, some of those recoveries lingered for a decade, or longer, during which there were other asset classes that clearly outperformed. Any goals set to occur before stocks fully recover benefit from a mix of carefully selected asset classes.
2. Portfolio Value
When portfolios are spent, for retirement or other causes, a complete stock market recovery may not be sufficient to bring a portfolio back to its former values. In essence, poor returns dealt to a sizeable portfolio cannot be overcome by equally positive returns dealt to a smaller one.
3. Rebalancing
Many reasoned investors believe a buying opportunity presents itself when stocks struggle. Rebalancing, oversimplified, is the process of purchasing stocks with proceeds made available from other asset classes. When a portfolio is already excessively committed to stocks, adequate proceeds cannot be generated from other asset classes.
4. Emotions
Many families have an emotional reaction to a portfolio that loses significant value. This can lead a family to liquidate their portfolio at the worst of times, destroying any opportunity to partake in a recovery. Other families stay committed to their over-allocation to equities. For them, an improved approach to portfolio construction may offer greater returns with considerably less stress!
5. Volatility Drag
Most families do not intuitively understand that a stock market loss of 25% followed by a gain of 25% does not bring the portfolio value back to where it started. Sequential, or geometric, returns work in an unexpected way. Consider, a 25% loss on a $1,000,000 portfolio drops the portfolio value to $750,000. However, a 25% gain on $750,000 is not $1,000,000. It's $937,500. Oops! Volatility just ate $62,500! Over a lifetime, volatility can become well fed, as it eats away at your portfolio!
Individual investors do typically understand the basic concept of asset allocation and make an effort to divy up their portfolio among various asset classes. High quality financial planners offer refined expertise in this, and many other, noble pursuits. It is a great honor and pleasant passion to help families bring success home!
S&P 500 or Financial Planner?
Social Share